You are here
>

>

>

Childhood Memories In 140 Characters
Childhood Memories In 140 Characters
By
Galih Pangestu
, Student, Melbourne
Friday 04 October 2013
0 Comments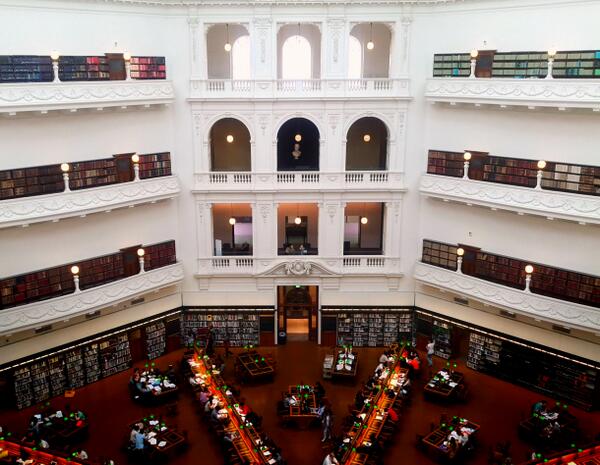 I visited the State Library a few days ago. I remember my dad had taken me to see the library and the dome when I was only two or three. What I remember was an escher-esque maze of books, shelves and staircases that seemed to fill the whole world.
For a good deal of my life afterwards, I thought it wasn't real. Some crazy place I imagined in a dream. Until I saw Faker's music video for Hurricane that I realised the La Trobe Reading Room was a real place and that I had to find it again.
When I did visit the dome again, sent out a few tweets.
I remember my dad took me to to the dome galleries at @Library_Vic when I was 2 or 3. It was magical. pic.twitter.com/HgYCL6cyiC -@butlikeyeah
What I remember was a fantastical maze if shelves and stairs and books. And a balcony overlooking a room with the most books I'd ever seen. -@butlikeyeah
sure seeing the dome galleries now doesn't exactly compare what 2y/o me saw 20 years ago, but some of the magic is definitely still there. -@butlikeyeah